(Hunting Lodges)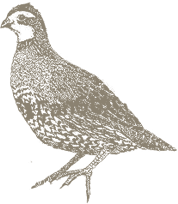 Doublehead Resort
145 County Rd. 314
Town Creek, AL 35672
Lawrence County
20 miles east of Florence
800-685-9267 | Cell: 256-685-9267
Doublehead Resort is proud to offer a world-class family destination on the outstanding recreational waters of Wilson Lake. Embracing some 400 acres of woodland, the resort's complex wanders along a pine and hardwood covered peninsula where the mouth of Town Creek joins the Tennessee River at Wilson Lake. DoubleHead Resort is the only resort of its type on Wilson Lake's 15,930 acres.
Snug among the trees are 38 split-level cottages. All are waterfront with their own private pier, hammock, picnic table and charcoal grill. Materials for building the cottages, including the exposed beams inside and log columns on the porch, came from a stand of cedar trees found on the resort's site. The cedar was in such abundance it was also used to hand-make the comfortable beds for the cottages.
Each 1,400 square foot cottage features a large great room with a wood-burning fireplace, satellite TV, a well equipped kitchen, washer and dryer, three bedrooms, two baths and large rocking chairs on the water front porch.
From sunrise to long after sunset, there are countless reasons why families love vacations at Doublehead Resort.
Amenities
On-Site Overnight lodging for 38 cottages 10 per cottage
Bird Dog Options
Facility Supplied
Other Hunting/Recreational Opportunities
Fishing, Sporting Clays
Other Facility Options
Business Meetings, Private Parties, Wedding/Receptions
Meals
Gourmet, Southern Gourmet, Traditional Southern
Business/Other Meeting Facilities
Day and Overnight, Overhead Projector, Professional Video Conference System