(Hunting Lodges)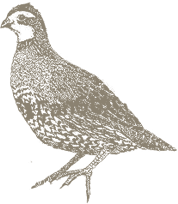 Sedgefields Lakes Plantation
About Us
Discover the South's most spectacular scenery and the ultimate outdoorsman's experience all in one place. Located in the Black Belt Region of Alabama in Union Springs, Sedgefields Lakes Plantation has become a modern day hunter's dream while still holding the beauty and southern hospitality from days gone by. Here we pride ourselves on our historic background and family traditions. LB Maytag, an avid hunter, purchased the land in the late 1920's. This plantation became a very popular place for bird hunting and prestigious field trials, which are still held today. Former guests that have indulged in the opportunity to hunt this great land include Dwight Eisenhower, Jackie Gleason, Sam Walton, and Bing Crosby to name a few. Although Sedgefields Lakes Plantation is only a portion of the original hunting grounds that Maytag owned it is the most diverse of them all.
Sedgefields Lakes Plantation is more than your typical hunting lodge. We not only offer the best Quail and Whitetail hunting around but we also offer a premier exotic hunting experience that most people travel the world to find. Let us save you the costs and invite you to hunt Red Stag and Fallow right outside our front door. And we didn't stop there, we also produce the largest flocks of turkey that you will ever see, and manage the 60-acre Miss Jenny's Lake stocked with largemouth bass.
Sedgefields Lakes Plantation is managed year round and is handled by a professional staff and Plantation Manager, Anthony Aguirre. Come see for yourself why we take so much pride in giving you the ultimate hunter's dream getaway. Come escape to the great outdoors of Sedgefields Lakes Plantation.
Lodging
Take a trip back to the old south at Sedgefields Lakes Plantation and experience hunting like it was a hundred years ago, from authentic southern cuisine to a comfortable stay in a southern plantation home.
Our beautiful field house offers comfortable accommodations for up to 12 people, including our private guest cottages for smaller groups of up to 8 people. Sedgefields Lakes Planation caters to corporate hunting events and smaller groups of family and friends looking to share a world class hunting experience.
We also offer a state-of-the-art harvest facility with walk-in cooler and a lighted rifle range. You will love the convenience after a long day of hunting. We give you more time to sit back, relax and trade great hunting stories.
The hospitality from our staff and elegance of the old southern traditions will be something to remember and have you planning another trip back. We offer more than just an average hunt, we offer a tradition that will be forever passed down.
Quail Hunting
Sedgefields Lakes Plantation is located in the field trial capital of the world that has been part of some of the most prestigious field trials in the country since the early 1930's. Quail, both wild and released, are harvested from beneath the historic stately pines that remain throughout the property. The hunt will take place on a variety of terrain and cover large areas of beautiful pines and fields. Seasoned well-trained dogs are provided and worked by professional guides. Choose between a morning or afternoon Jeep style hunt for early release quail hunting or try a split hunt with overnight accommodations. Join in on the heritage of Sedgefields Lakes Plantation with good friends and create memories to be cherished for generations.
Amenities
Type of Quail Hunting
Wild, Early Release
Transportation
Walking, Mechanical Transport
Bird Dog Options
Facility Supplied, Kennels Available
Other Hunting/Recreational Opportunities
Turkey Hunting, Deer Hunting, Fishing
Other Facility Options
Bed & Breakfast, Business Meetings, Private Parties